Hide & Seek
Artist collaboration
Hide & Seek was a collaboration with jewellery artist Märta Mattsson.
Based on a shared interest and fascination for insects, cikadas in particular, we created a piece of art together – a 10 sqm large rug, divided into 22 pieces, covered with 12 brooches made of real cikadas.
One of the pieces was purchased by the Swedish Nationalmuseum,
to be part of the permanent collection. It was exhibited at the museum in 2021. Read more about the artwork in Art Bulletin of Nationalmuseum, Stockholm, volume 24-25, 2020.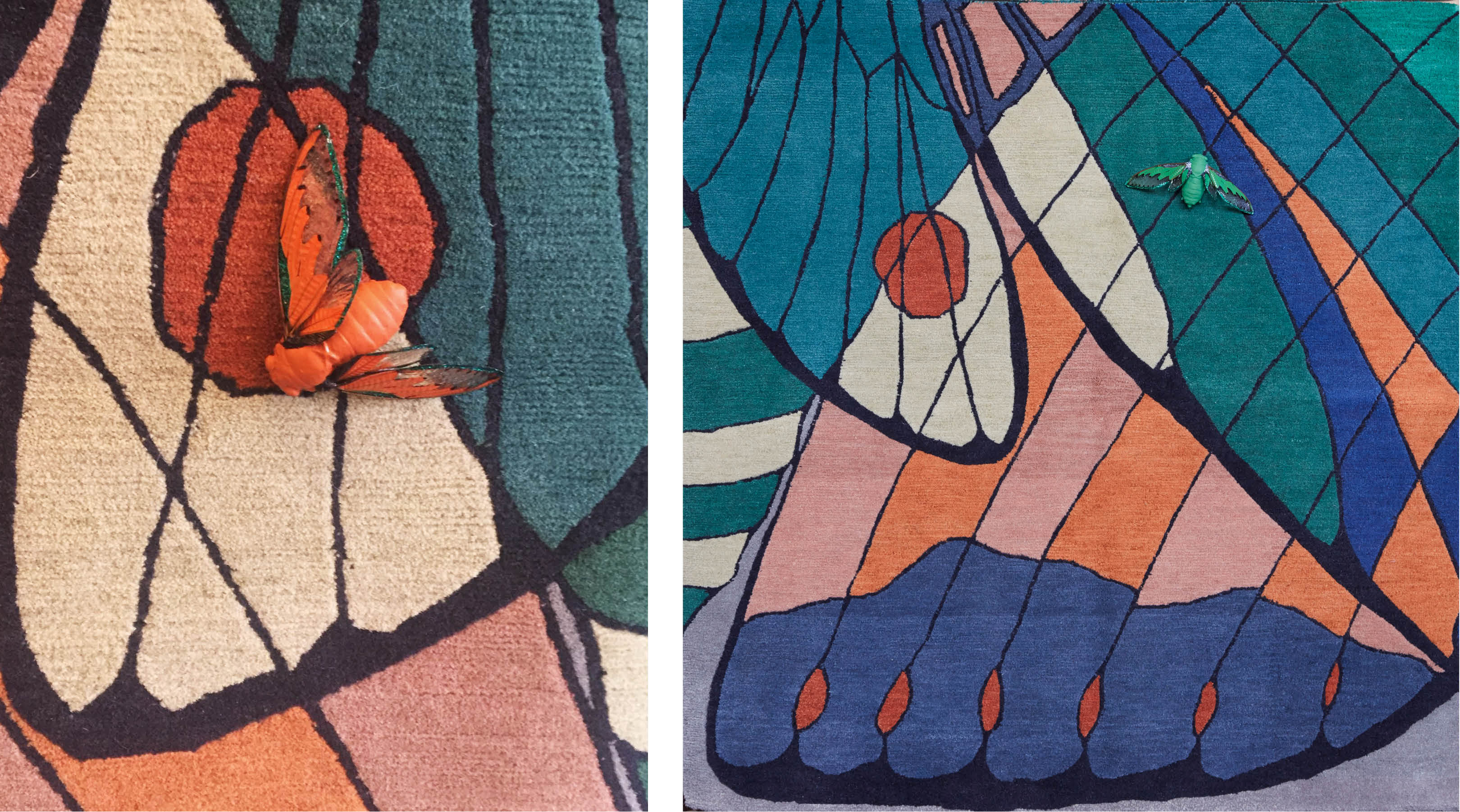 What are we humans trying to signal to each other, through dressing our bodies and our homes? Questioning the perfect balance of survival – blending in or standing out – Anna and Märta's Hide & Seek is functional, as well as conceptual, voicing a critique against the perception of what a rug and a piece of jewellery mutually can unveil.
The complete artwork was exhibited at Galleri Sebastian Schildt in Stockholm, April 2017. During Münich Jewellery Week 2018 parts of the artwork were shown at Gallery 84 GHz.