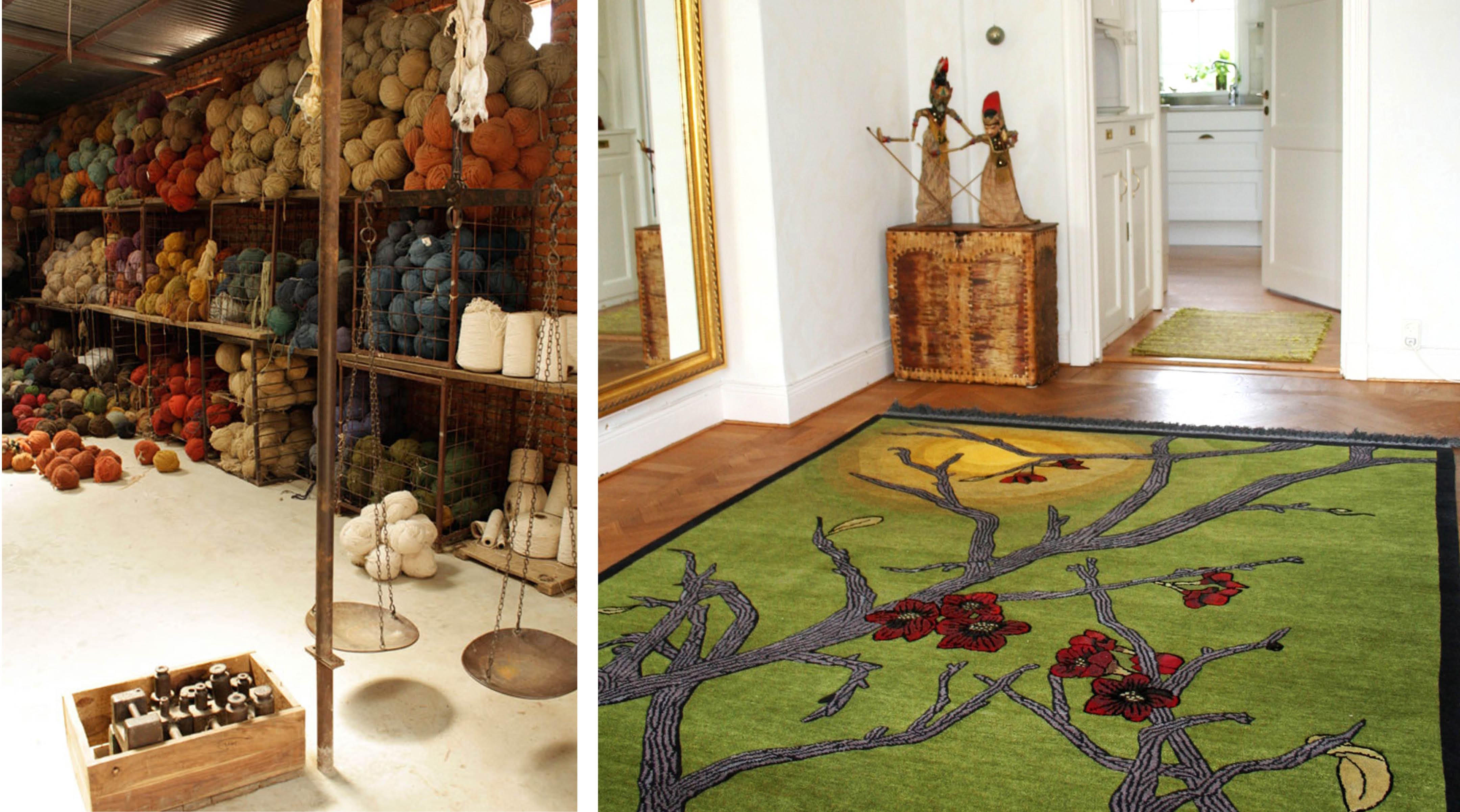 Each Makeda rug is produced by hand, upon an order-by-order basis, and the size of the rug is decided by the customer upon ordering. The production process takes about 4 months, so rugs are generally delivered within 16 weeks of an order being placed.
Each rug is unique and when vegetable dyes are used, slight colour variations occur due to seasonal differences in tone amongst the herbs, flowers and plants used in the dyeing process. These subtle shifts mark the beginning of the unique story of each Makeda rug.
Contact me for more information, price list and consultation.